24 Wood Textured Social Media Icons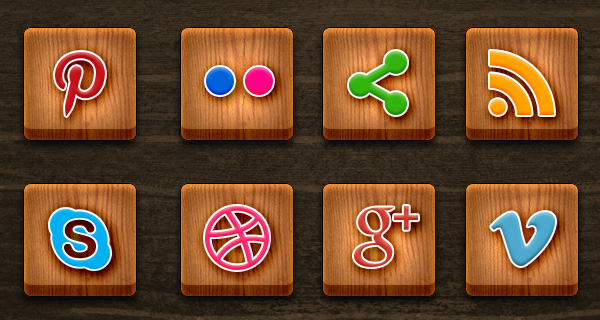 Friends, here's a set of 24 social media icons on wood texture. The icons come in fully-editable PSD and PNG formats with the PNG files in two versions of shadow and non-shadow icons.
The shadow icon set comes in 128×128 pixels and the non-shadow version comes on a size of 114×114 pixels with transparent background. They can be highly useful on textured websites. Let me know what you think of the icons.
Preview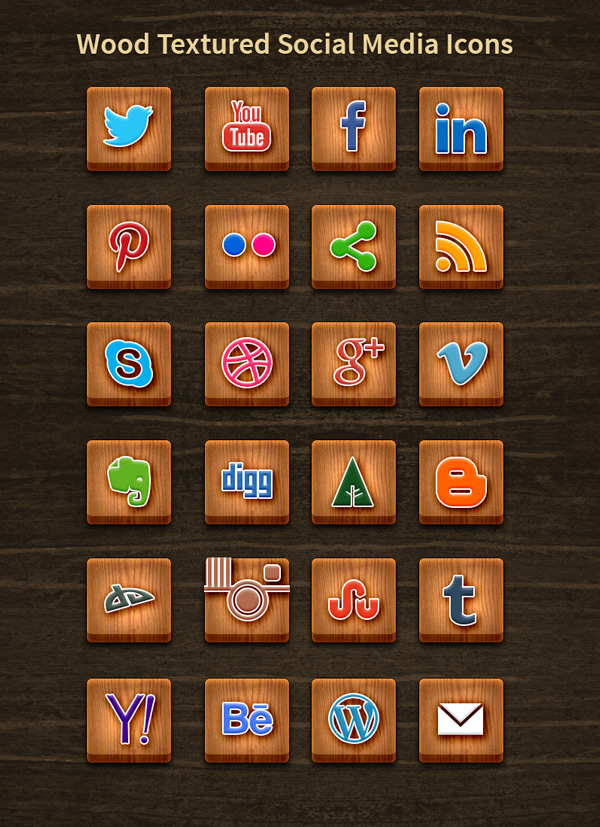 File Resolution: 800 x 1100 pixels
Format: Photoshop PSD, PNG
Keywords: Wooden Social Media Icons, Icons, PSD files
Size: 6.5MB (zip)
License: Free for personal and commercial use
via GraphicsFuel.com http://www.graphicsfuel.com/2013/09/24-wood-textured-social-media-icons/