Vintage Poster Effects (6 PSDs, Textures & Brushes)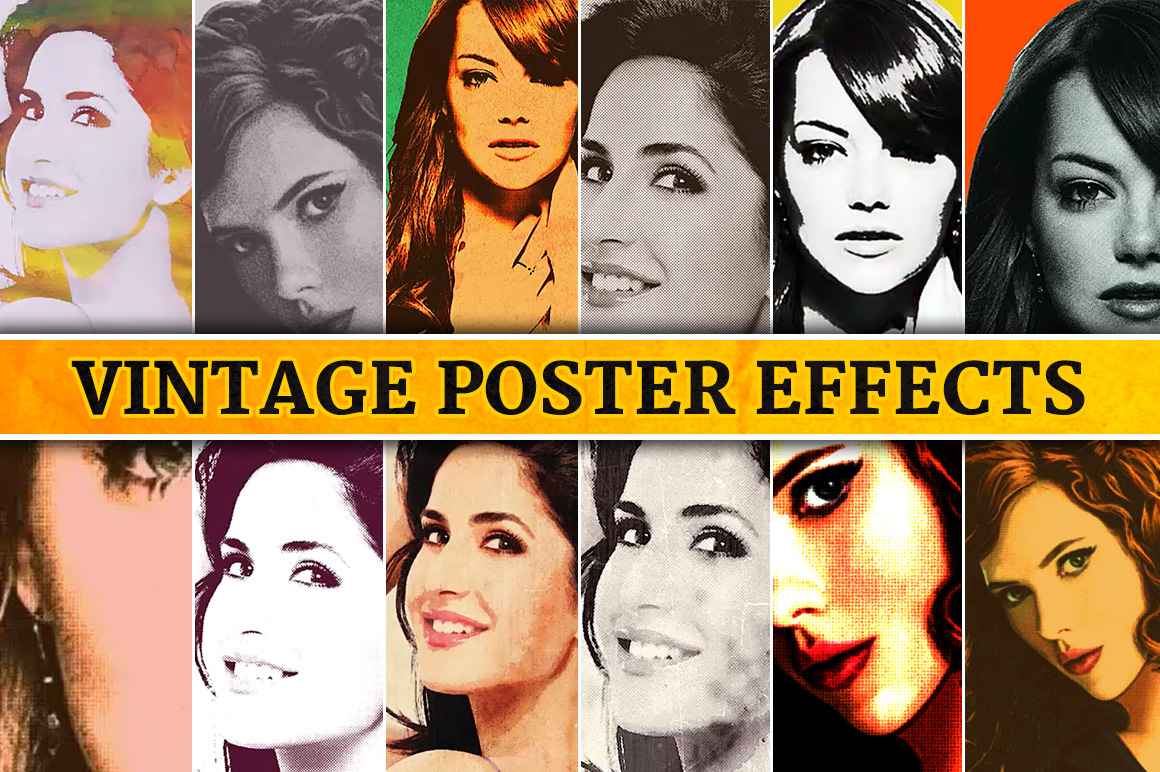 This is a set of 6 vintage poster effect PSDs with smart object layers. The possibilities of creating retro and vintage effects are numerous with these PSD files.
The download contains 6 different PSD files containing smart objects and adjustment layers. Each PSD file is 8.5×11" (2550 x 3300 pix) in size with 300dpi print-ready.
In the PSD file, click the smart object layer name "YOUR IMAGE HERE" and add your image/photo. Even if your photo is small in size or resolution, you can enlarge it to fit the document size and save the .PSB file to get the retro/vintage effect. You can play with the blending options and the adjustment layers to achieve your desired effect.
Files included in the Download:
6 PSD Files

11 hi-resolution textures: 3 crumpled textures, 4 grunge textures and 3 water color textures. 

11 brushes
VIDEO TUTORIAL: See a detailed tutorial at the end of this product for each PSD file and learn how to achieve some wonderful effects on your photos.
NOTE: No photos are included in the download. The celebrity photos used in the screenshots and video are only for demo purpose.
Preview of Some Effects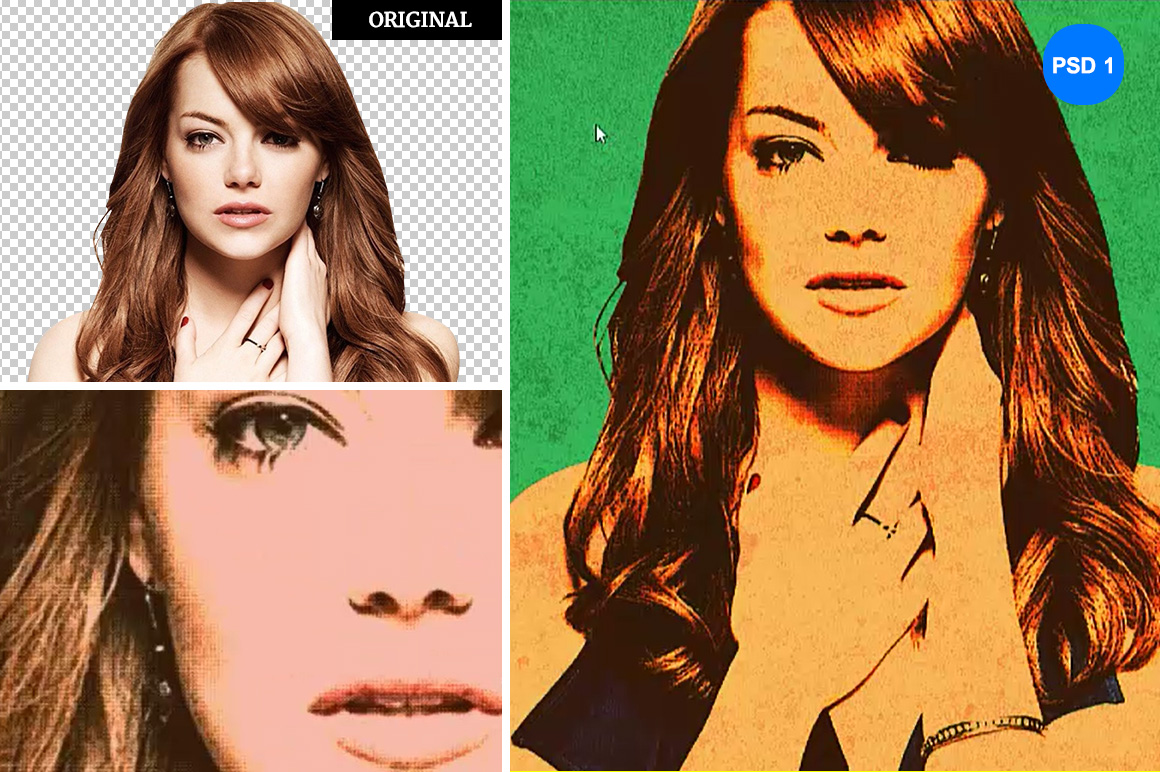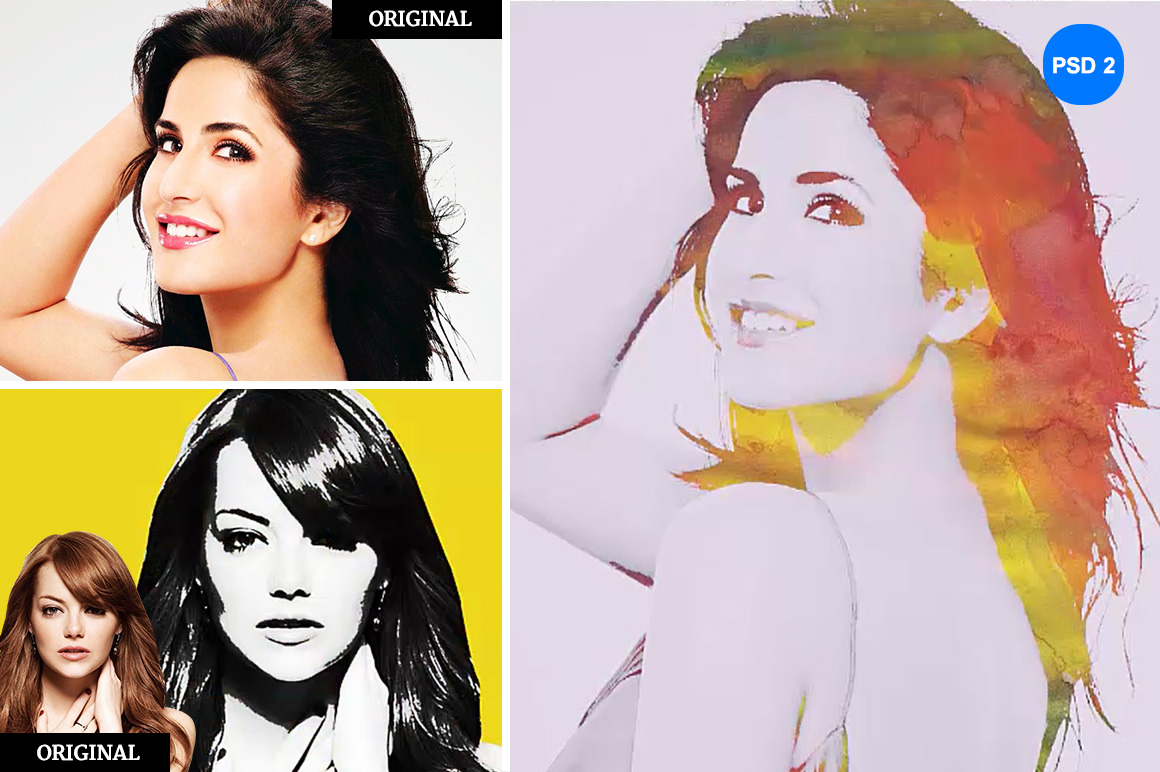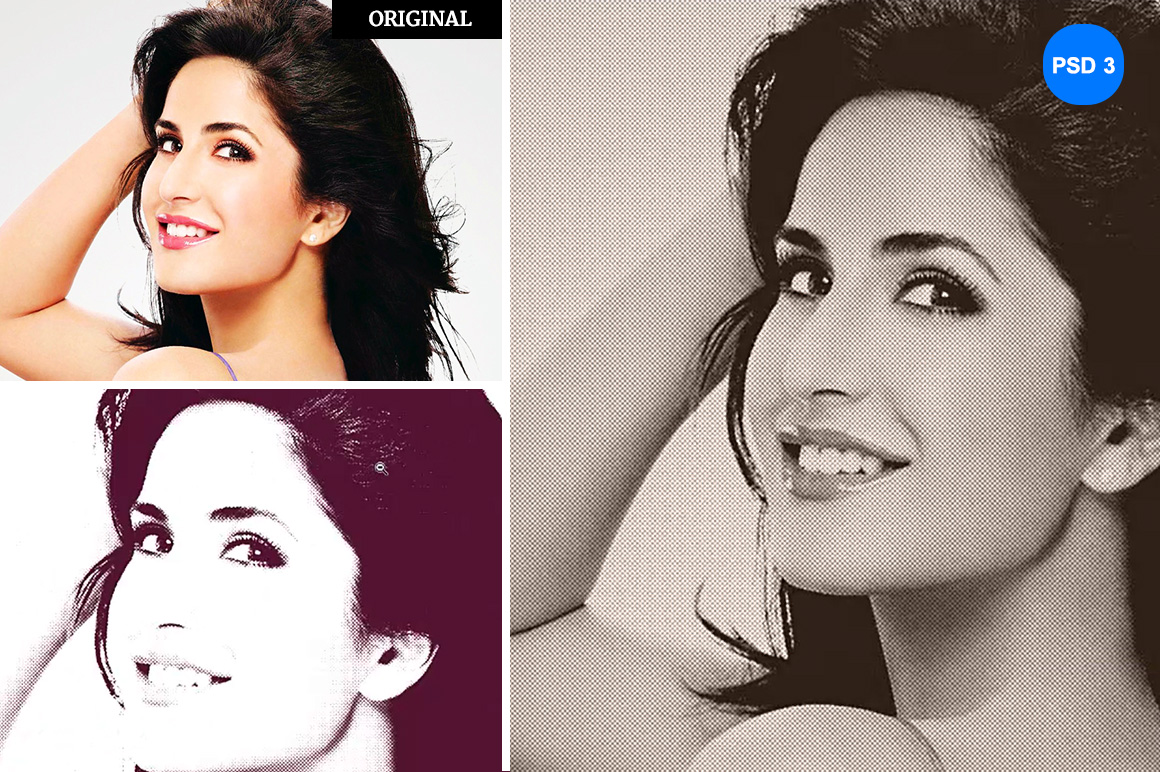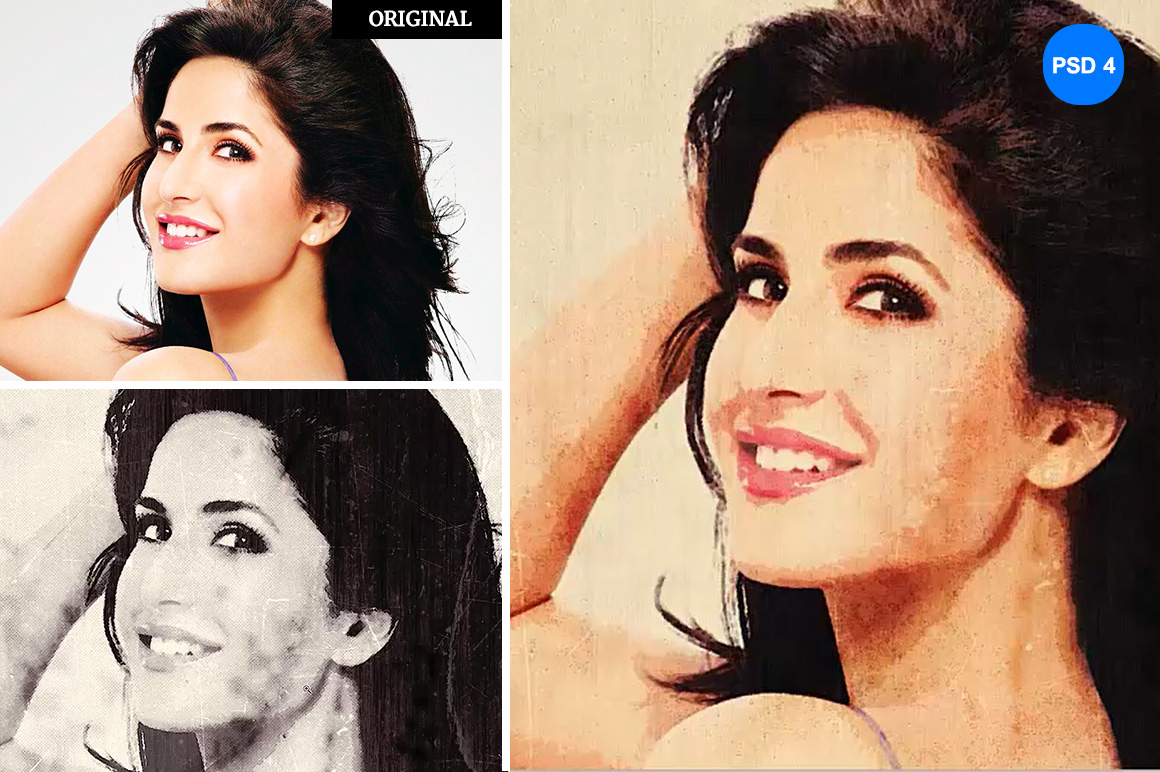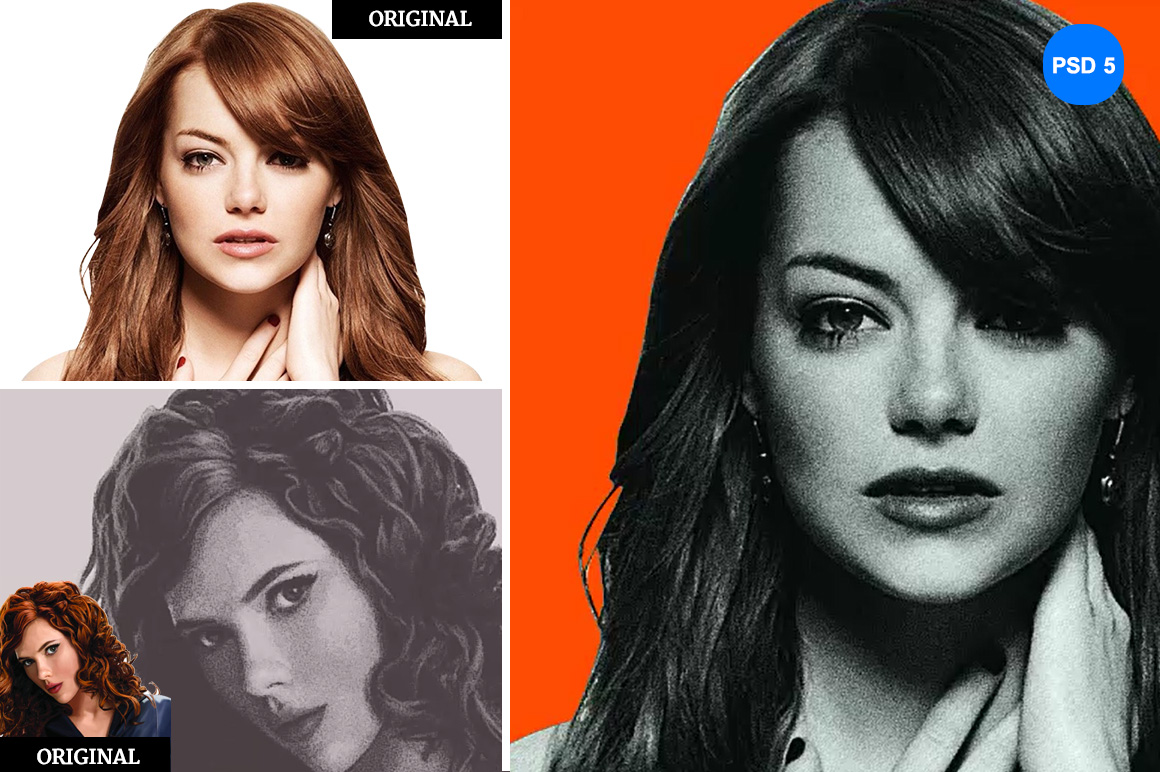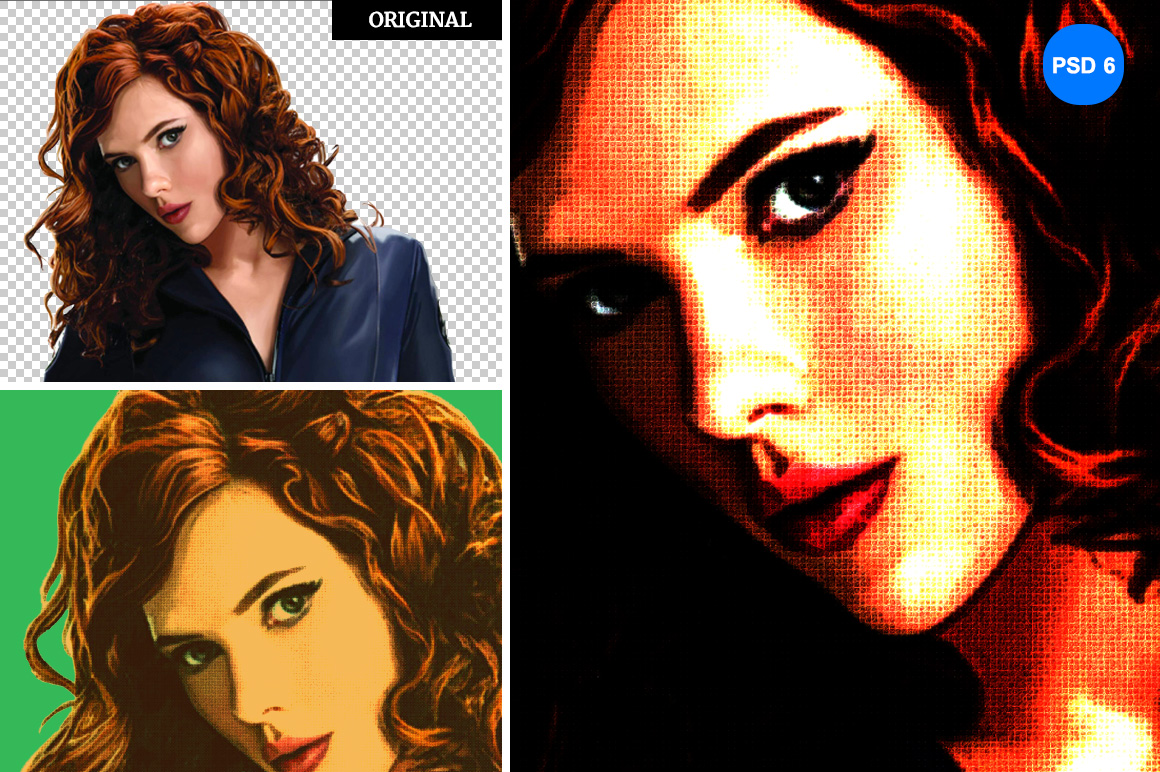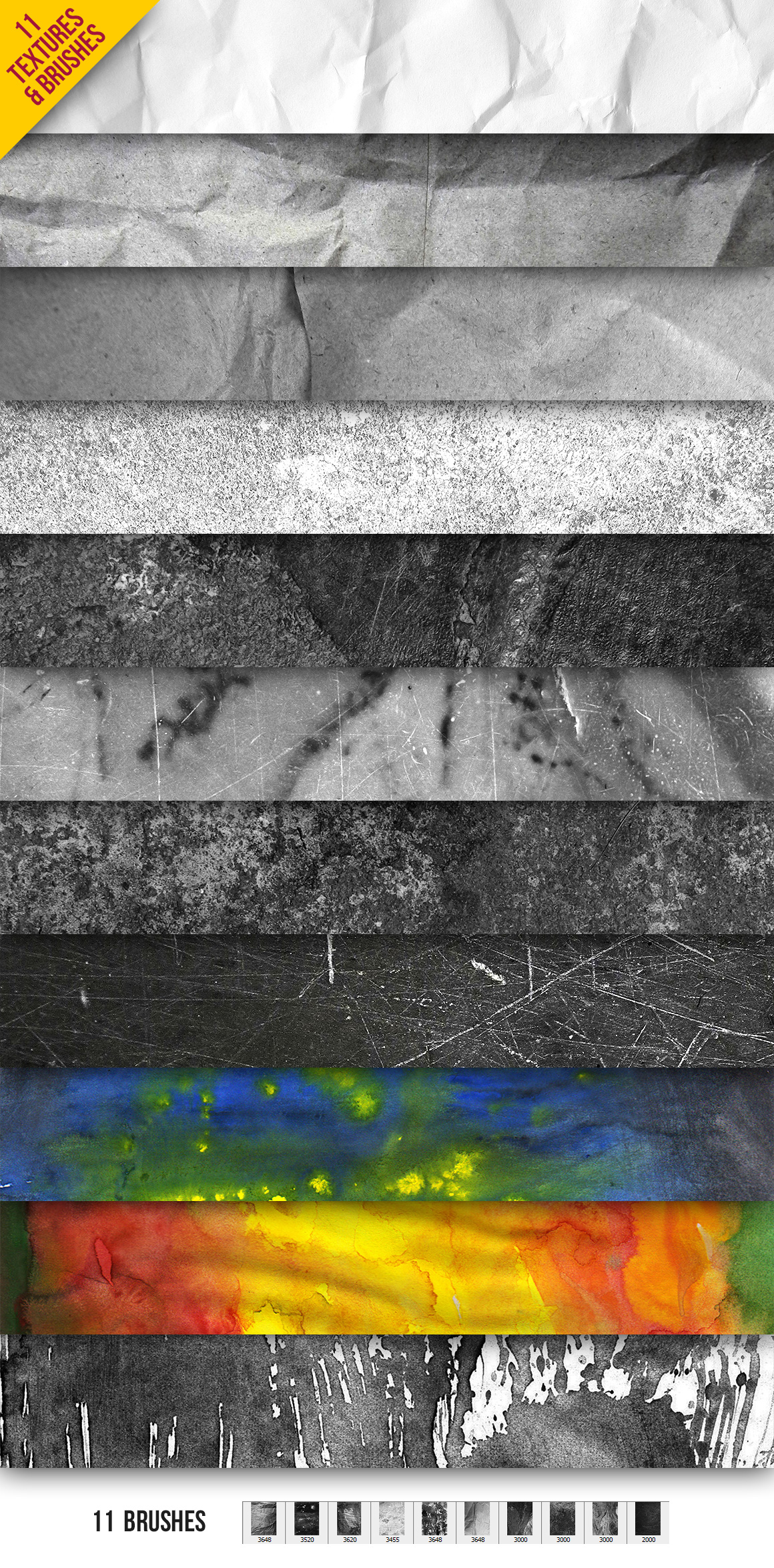 Commercial License –

$12  
Regular Price 
$20
 (40% Off)
Payment via Paypal
Size: 8.5×11" (2550 x 3300 pix) 300dpi
Download Size: 104 MB (zip)
Format: PSD (Smart Objects, Layered)
License
Video Tutorial
Click here to view the embedded video.
via GraphicsFuel.com http://www.graphicsfuel.com/2014/01/vintage-poster-effects-6-psds-textures-brushes/