10 Seamless Patterns (.PAT)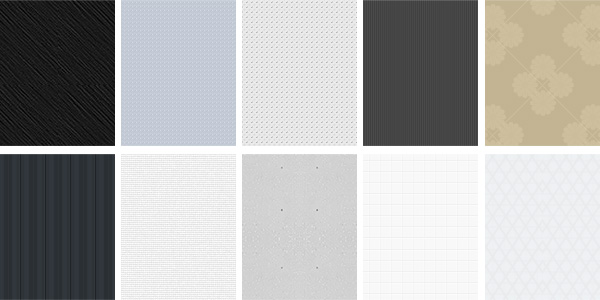 Friends, today's freebie resource is a set of 10 seamless patterns to add subtle effects to your designs. Included in the download file is a Photoshop .pat file that has 10 repeatable patterns you can add to your design toolbox.
Download the pattern file (.pat format) and drag and drop it on to your Photoshop tool. Or you can install it via the regular procedure (\Adobe Photoshop\Presets\Patterns). Well, play around to add some nice patterns to your buttons, mobile UI elements, backgrounds and more.
Author: Rafi
Format: .PAT file
Keywords: Seamless Patterns, Patterns
Size: 30 KB  (zip)
License: Royalty-Free, Free for personal and commercial use
via GraphicsFuel.com http://www.graphicsfuel.com/2012/12/10-seamless-patterns-pat/