15 free social media icons (PSD & PNG)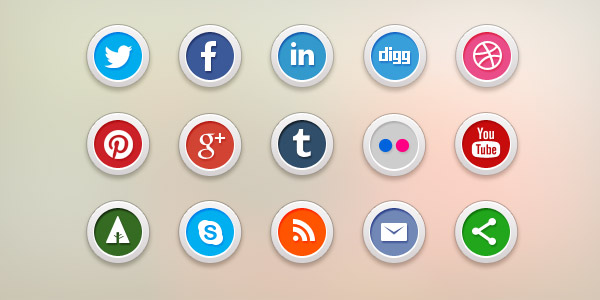 Friends, I had been thinking to create a set of social media icons for some time now, and finally I spared some time and created this amazing set of 15 free social media icons.Very nice and modern, and can be used on any color background.
I have included both PSD file and transparent PNGs of the icons. The PNG icons come on a 72×72 pixels background. All available for FREE!!  So what do you think of this set; please write your thoughts in the comment box.
Preview of icons on white background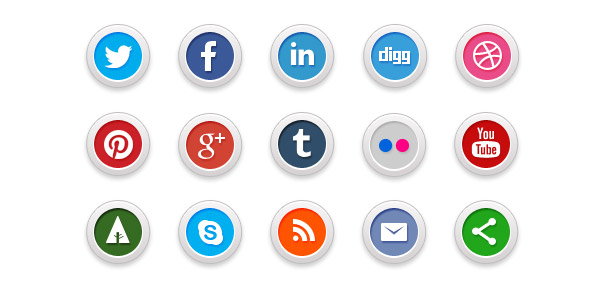 Author: Rafi
File Resolution: 600×300 pixels
File Format: PSD & 72×72 .png
Keywords: social medial icons, icons, PSD files
Size: 414KB (zip)
License: Royalty-free, Free for personal and commercial use
via GraphicsFuel.com http://www.graphicsfuel.com/2012/09/15-free-social-media-icons-psd-png/