Metro Vibes UI Kit (PSD)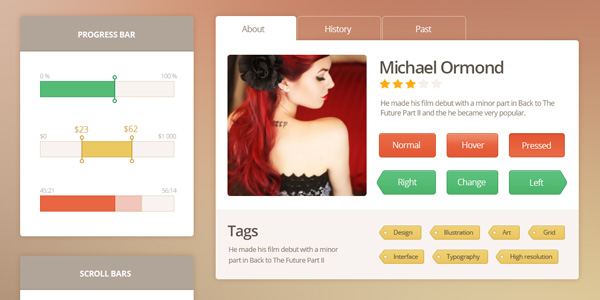 Friends, today we are happy to release metro UI PSD kit contributed by PixelKit.com. The PSD kit offers you an efficient way to deliver an awesome metro look and feel. You'll never go wrong with a metro, flat design these days, it's fresh and clean and most importantly it's easy on the eyes and lets your users enjoy the content.
The download comes as a layered scalable vector PSD file, made on for 960 Grids. The kit includes elements such as progress bars, tabbed box, scroll bars, check boxes, profile widget, social share, weather widget, price table. 
Preview (Click for full view)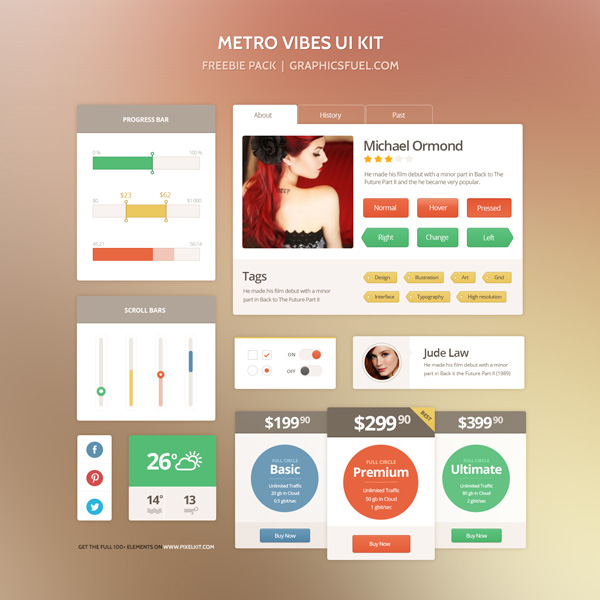 Contributor: Pixelkit.com
File Resolution: 1400 x 1400 pixels
File Format: PSD
Keywords: UI Web Elements, PSD files
Size: 1.5MB (zip)
License: Royalty-free, Free for personal and commercial use
via GraphicsFuel.com http://www.graphicsfuel.com/2013/08/metro-vibes-ui-kit-psd/