Nexa Rust 5 Free Fonts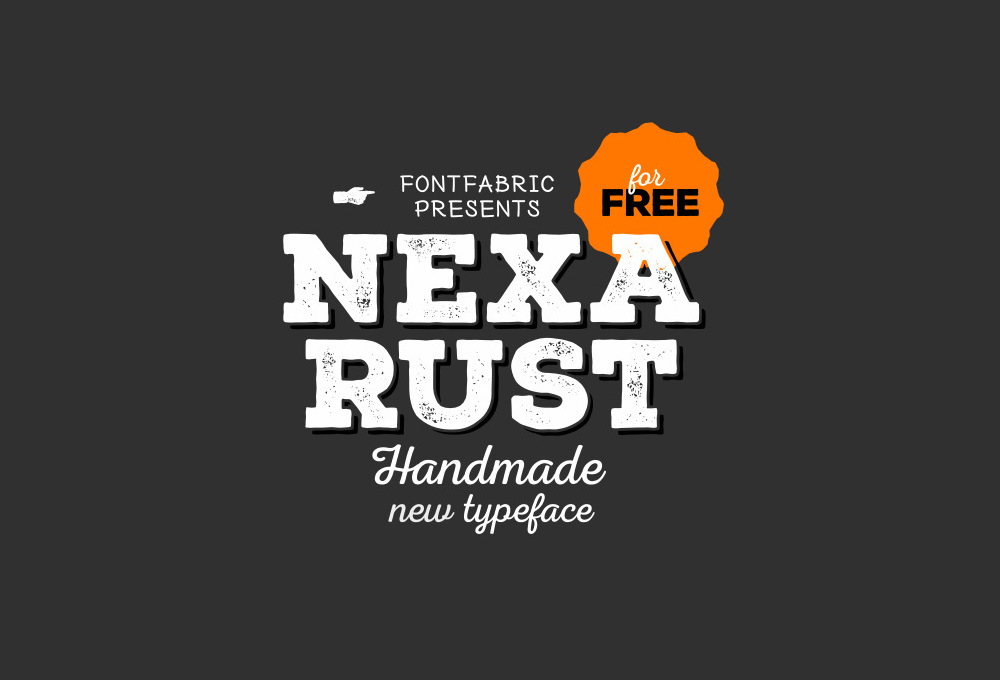 Here's a cool freebie of 5 professional fonts called Nexa Rust, totally free for commercial and  personal projects. The 5 free fonts include Nexa Rust Script Light, Nexa Rust Sans Black Shadow, Nexa Rust Sans Black, Nexa Rust Handmade Extended, and Nexa Rust Extra Free.
Nexa Rust from Fontfabric Type Foundry is a multifaceted font system consisting of font sub-families Sans, Slab, Script, Handmade and Extras. Nexa Rust is a rough version of the already popular Nexa and Nexa Slab families with added new matching Nexa Script and Nexa Handmade fonts.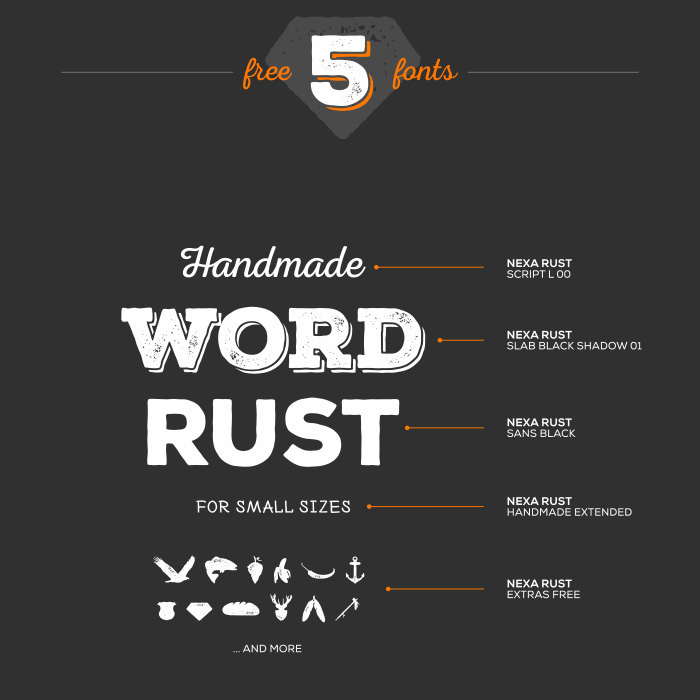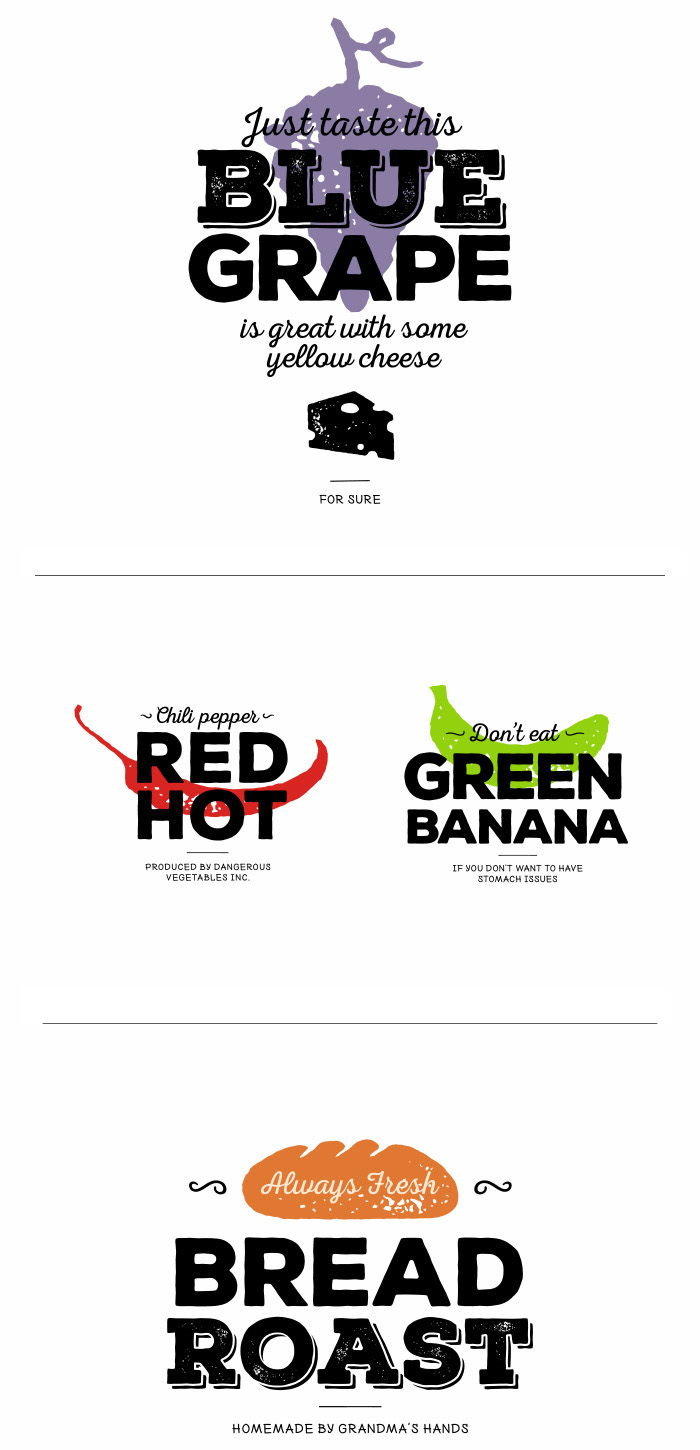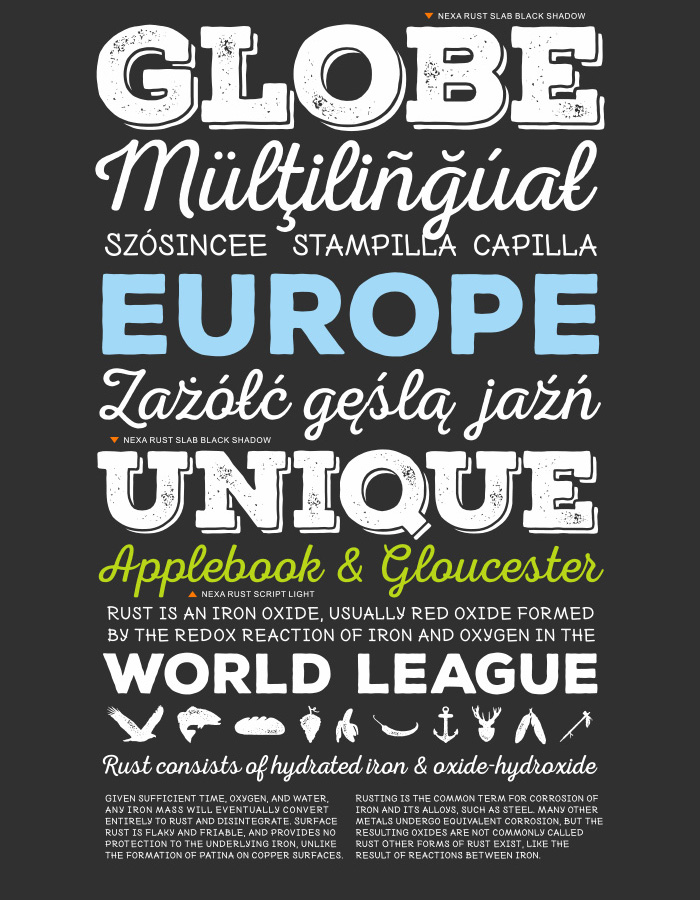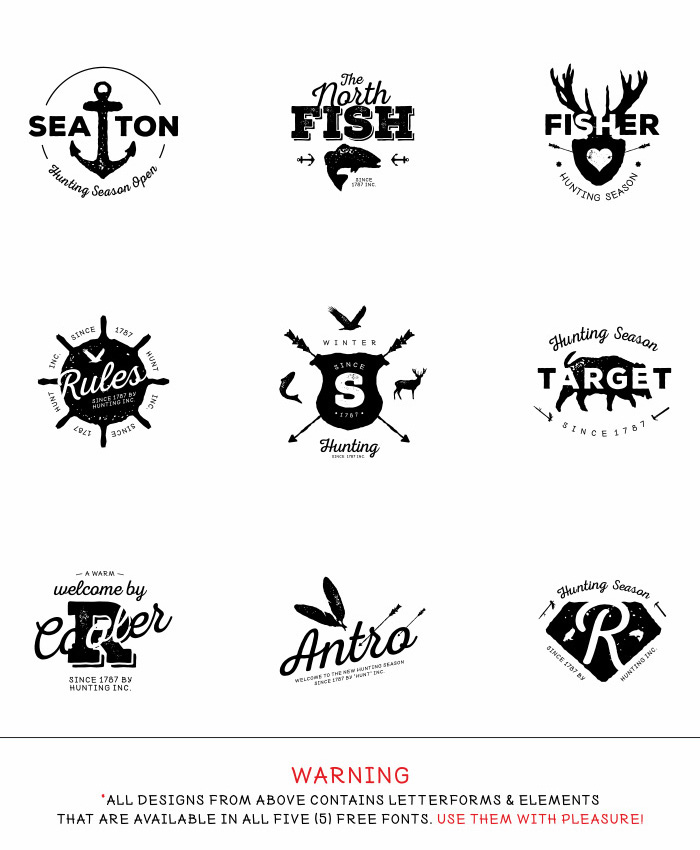 File Format: .OTF
via GraphicsFuel | Premium & Free Graphic & Web Design Resources! http://www.graphicsfuel.com/2014/09/nexa-rust-5-free-fonts/